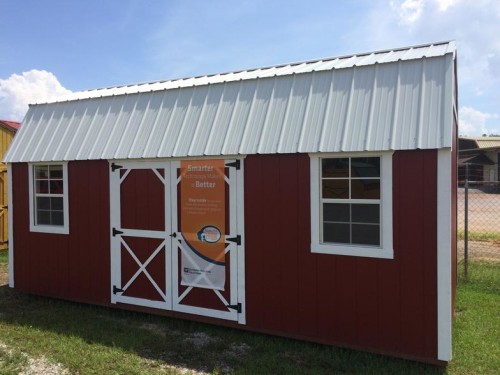 Big & Small Storage Solutions
Address: 2155 Joe Bruer Rd.
Level Plains, Alabama 36322
Toll Free: (833) 295-8596
Phone:     334-790-8616
Office:      334-347-0050
Fax:          334-347-0050
Email: rmherring1@gmail.com
 We offer a variety of buildings from 3 different builders in order to provide the storage solution that BEST fits YOUR needs.
Our Office and lot are located in the small town of Level Plains, Alabama on Hwy  84 West  just 3 miles east of Enterprise, Alabama. It is such a rural area that we have one stop light and an Inland gas station (two doors down from us). The benefit of having such a location is that we have plenty of space to display all the styles and sizes of our buildings in one place. Our buildings are always open so feel free to come and take a look when ever you get the time.
We are a small privately owned lot so when you give us a call you will either speak with Ronnie or Kyoko. There are no secretaries or extensions to remember! Just us.